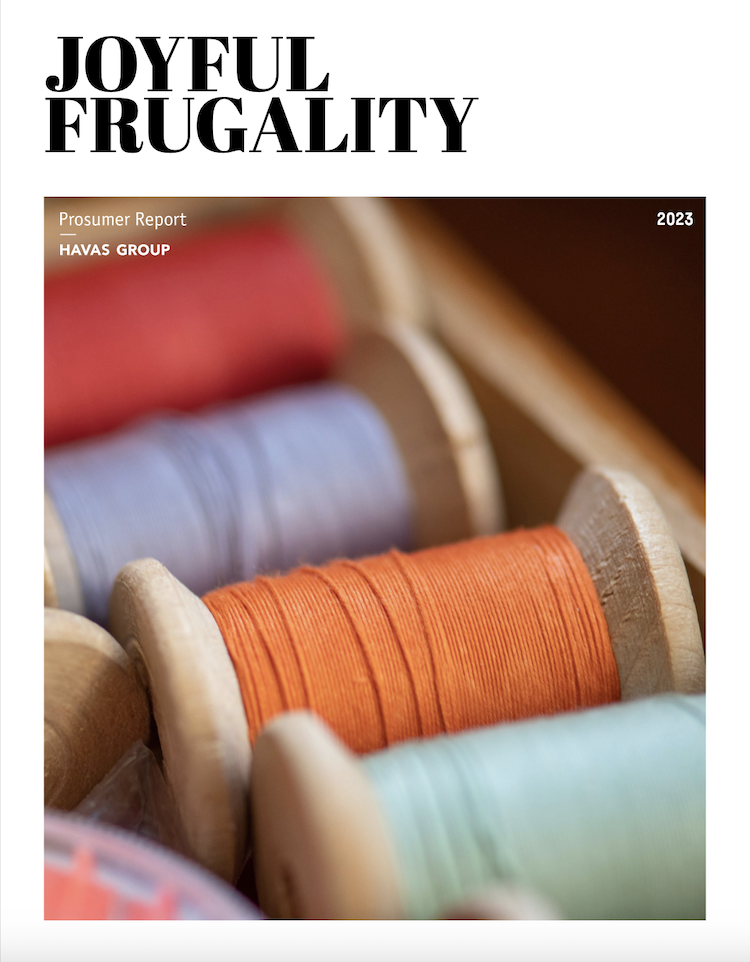 Havas Group's Prosumer Reports are a series of thought leadership publications — part of a global initiative to share information and insights, including proprietary research, across the Havas network of agencies and client companies. By studying Prosumers, who are defined as the top 15 to 20 percent of consumers who are first to market, forward-thinking, influential, proactive or socially/environmentally conscious, Red Havas can explore emerging trends across categories and markets. This proprietary tool enables Red Havas and its clients to predict today what tomorrow will look like — and get there ahead of competitors. Insights from the Prosumer studies are leveraged for both creative ideation and strategic planning.
Today, a new report is out: "The Joy of Frugality." It covers how, in 2023, people are fed up. Faced with escalating inflation, economic inequity, an energy crisis exacerbated by the war in Ukraine, shaken faith in the banking system, and fears of a global recession — all atop the introspection and questioning sparked by the "great pause" of the pandemic—more of us are considering a different approach, starting with changes in how we consume. We want to live with less to have more: a more meaningful existence. More free time. More financial security and psychological freedom. More faith that our planet will survive. What role can brands play in this shift? How can businesses support behaviors that are better for people and the planet while making customers feel good about their choices? How can brands make mindful consumption — and even frugality — joyful?
To find out, Havas Group surveyed nearly 13,000 women and men aged 18 and older in 30 markets. We sought to better understand shifting attitudes toward consumption and how brands can make frugality satisfying.
Learn more and download the full report here.